The International Relations Office of the University of Dunaújváros (UOD) organised the university's 2nd International Staff Week between 13-17 May 2019. The main aim of this event was to strengthen cooperation with our Erasmus+ partner institutions both within and outside Europe.
28 guests from 10 different countries visited UOD campus during the Staff Week. At the Welcome Meeting on Monday, participants were greated by Vice Rector Dr. György Ágoston, and they had the chance to get to know the educational and research activities and the facilities of UOD better. The university presentation and the campus tour were followed by a pleasant walking tour in the town, and by favour of the local museum, our guests were also introduced to the history of Dunaújváros.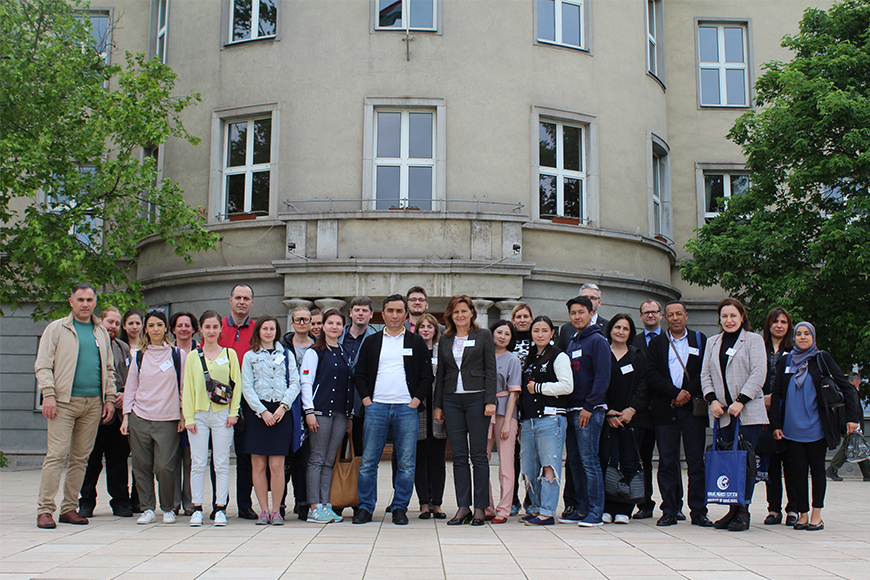 During the international week the participants exchanged their work experience and good practices in the framework of a 2-day-long workshop. Ms. Katalin Gyöngyössy, Head of the International Relations Office gave the following summary of outcomes: 
"Within the framework of the international workshop colleagues arriving from our partner institutions could exchange ideas and good practices in 4 main topics. We put much emphasize on selecting subjects that are somehow important from the perspective of internationalization of an institution. We heard presentations about the popularization of Erasmus+ scholarship, about the acceptance of credit points gathered at a foreign institution, about services provided for international students as well about questions and concerns related to the so called double degree study programmes."
Beside the workshop the International Week gives the opportunity for the representatives of the institutions to meet colleagues from different departments of UOD in order to discuss and establish further common projects.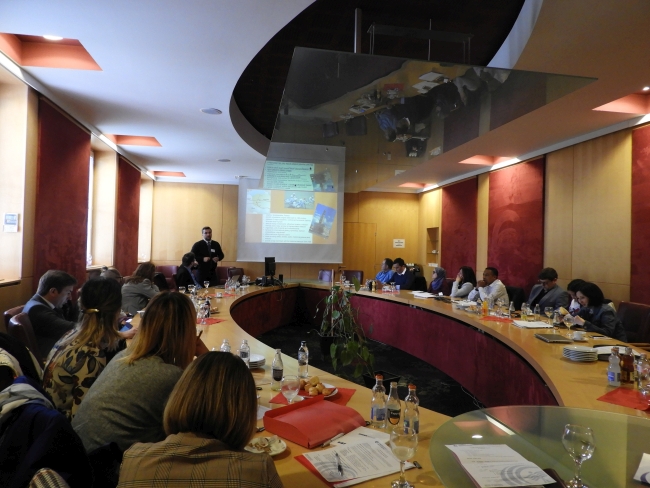 The substantive and vivid events of the week helped to unite the participants, which foreshadows the remaining of the good and fruitful collaboration with these universities.