Students of Bánki High school joint together with international students of the University of Dunaújváros for the next session of our conventional I Club. 
The first topic the title of Pilgrimage in Europe presented by Barna Gondár and Milán Lukács, 12th grade students of Bánki, while during the second part of the meeting the audience could learn about creative writing from Abdulrazzak Alsssouki. We would like to say thank you for the nice presentation and we are happy that there was such a large audience at the event.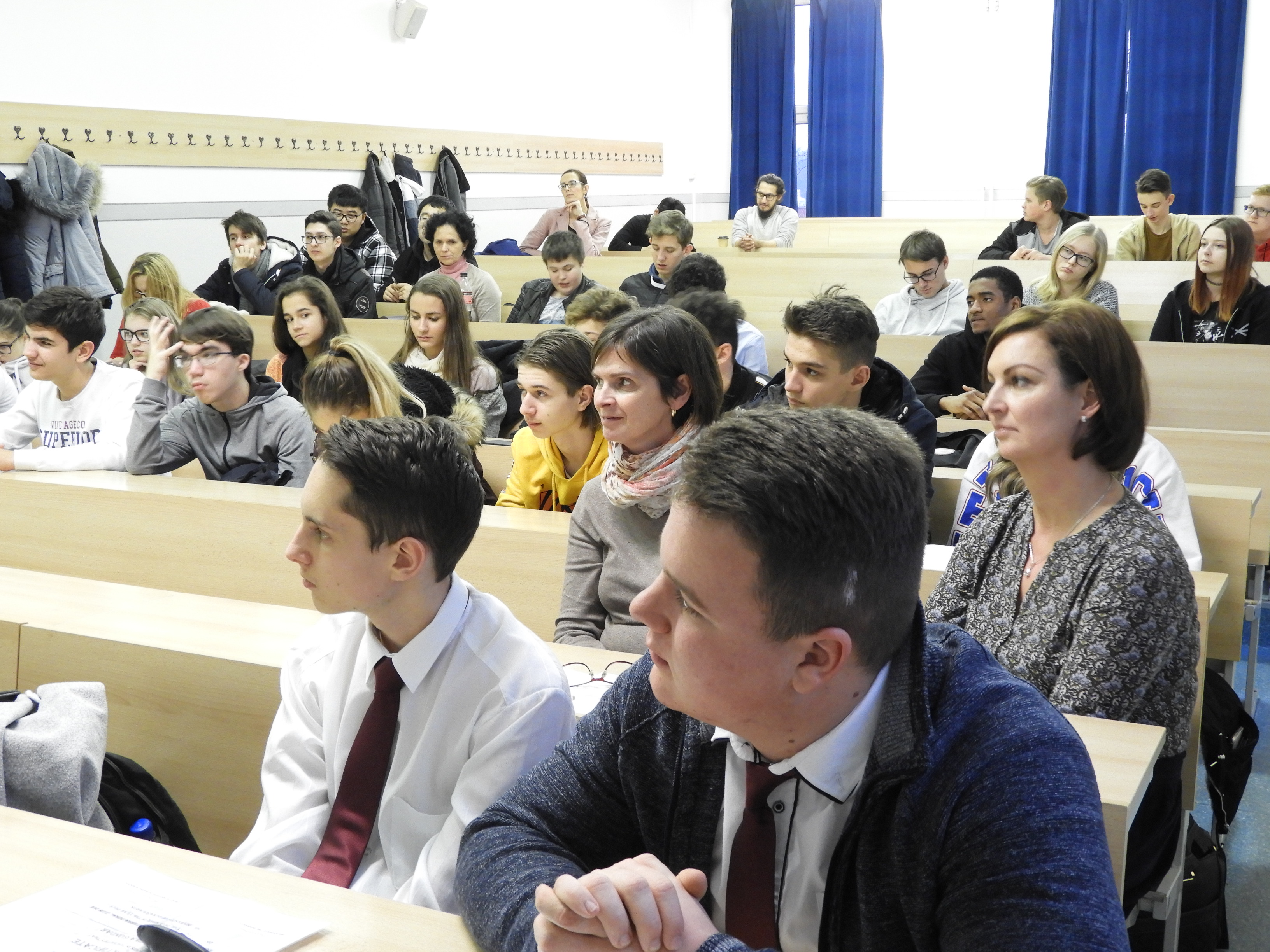 Good news that the UOD International Club continues in 2020 as well. Let us know if you have an interesting topic that you were glad to present to the others.