The nuclear industry is an economic and technological breakthrough point for Hungary. In order to exploit the opportunities inherent in the sector, it is necessary to strengthen and systematize professional training and research and development capacities. The key player in this process may be the University of Dunaújváros, the vision and development of which were discussed by the representatives of the government with the leaders of the institution on 12 February 2021 in Dunaújváros.
Details
Read more: Announcement: UOD will become the Hungarian center of practical training and development of...
On 11 January 2021, an agreement was signed on the joint training program Marwadi University of (Rajkot, India) and the University of Dunaújváros.
Details
Read more: Double degree agreement signed with Marwadi University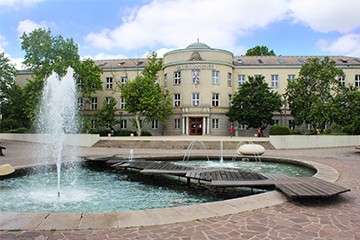 The Senate of the University of Dunaújváros has put the issue of the new management model on the agenda several times, in accordance with the institutional development plan.
Details
Read more: Official UOD announcement about the possibility of changing operational model
We are happy to inform you that the Hungarian Diaspora Scholarship online application system for the 2021/2022 academic year is now open!
Details
The University of Dunaújváros was represented by CETA Consulting at the Study in Europe Education Fair organized by the European Union's Delegation to Vietnam on Saturday 12th December 2020.
Details
Read more: UOD at the Study in Europe Education Fair in Hanoi