Dr. Endre Kiss, professor of the University of Dunaújváros was awarded by the Hungarian Chamber of Engineers with the award for "Engineering Higher Education in Environmental Protection".
The laudation was presented by Dr. Jenő György Fekete, Chairman of the Board of Trustees, the prize was handed over by Gyula Nagy, President of the Hungarian Chamber of Engineers at the awarding ceremony of the Environmental Section of the Hungarian Chamber of Engineers, held on the 5 February 2019.
Dr. Kiss Endre has been involved in engineering education since 1992 at the University of Dunaújváros and its predecessor, the College of Dunaújváros. The professor has conscientiously worked for years to develop curricula, study books, and laboratory practices.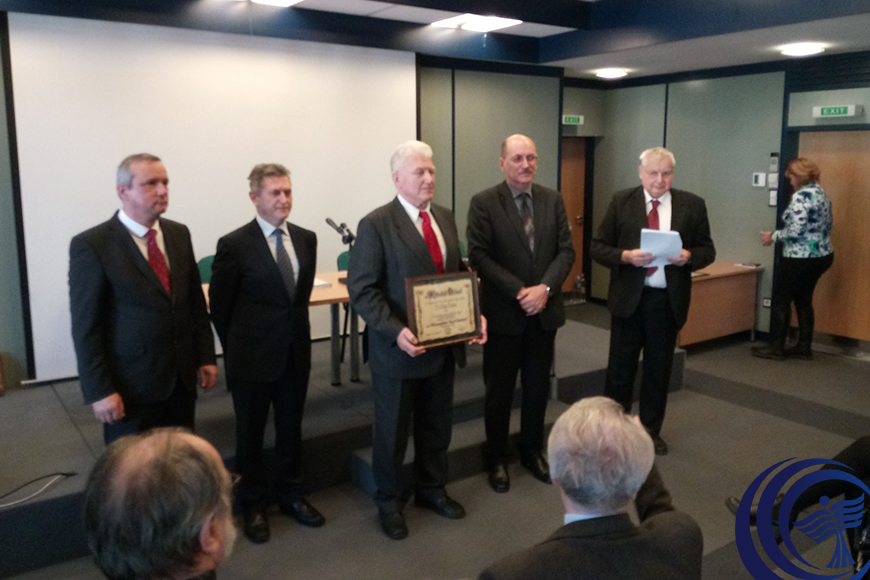 Since 1984, he had a research and training cooperation with Tokyo University in Japan and other Japanese research institutes, where he spent several years as a guest researcher. As a result of the professional cooperation with Japan, the institution received instruments for around 100 Million HUF, after which joint research took place for 6 years. He was the developer of environmental engineering specialization in Mechanical Engineering at our university.
Congratulations for the award, Dear Professor!