Materials science and materials engineering  is a key aspect of most companies the world over. In the race to make things stronger, cheaper, lighter, more functional and more sustainable, the manipulation of materials, their properties and processes is of key importance. This means graduates in this area can work, or do research in most countries of the world. 
Our engineering courses were among the first ones to be started at the University of Dunaújváros. A wide network of industrial connections, professors with extensive experience both in research, practice and teaching and an up-to-date infrastructure gives an excellent basis for engineering education. As a result of the last 10 years' investments our laboratories are equipped with world-class measuring devices and other facilities that students can become acquainted with and use during their practical classes.
Why Material Engineering?
Material engineers develop, process, and test materials used to create a range of products, from computer chips and aircraft wings to golf clubs and biomedical devices. They study the properties and structures of metals, ceramics, plastics, composites, and other substances to create new materials that meet the certain mechanical, electrical, and chemical requirements. They also help to select materials for specific products, develop new ways to use existing materials, and develop new materials. That explains why the field of materials is likely to be one of the key areas in the next technological revolutions, and is a growth engine for the global economy, with important effects on quality of life, health, safety, and environment.
The Material Engineering BSc course at UOD offers specialisation in Material Technology. Reflecting to the demands of the industrial sector students will acquire up-to-date knowledge of metal, ceramic and polymer technology.
Our students also have the possibility to join our industrial research activities in the metallographic, and optical and scanning electron microscope laboratory.
During the implementation of a wide-range of material technologies a graduated material engineer will be able to do the quality control of the production work phases and tasks, to define and specify several characteristics of industrial products being familiar with many destructive and non-destructive material testing methods. He/ she becomes capable of the estimation and rationalisation of the energy consumption needed for the material production and of solving related labour safety tasks, too.
This qualification provides the students with excellent employment opportunities. Material engineers will be needed to design uses for new materials both in traditional industries, such as car or aerospace manufacturing, and in industries focusing on new medical or scientific products.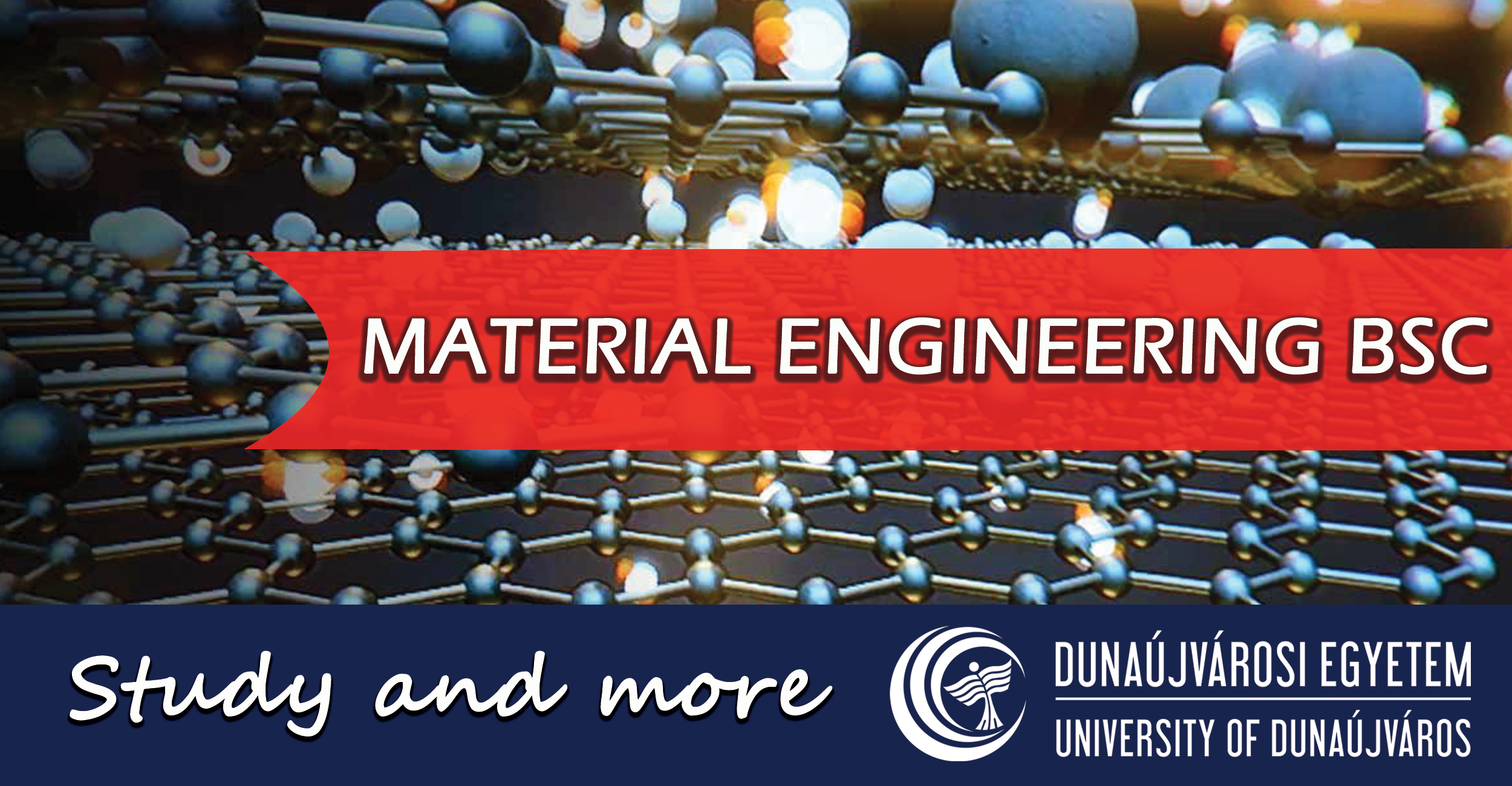 "After coming back to my country, my experience in Hungary helped me a lot to get a good job at a multinational company, besides, the classes at UOD, which were way more practical than my classes in Brazil, helped me to improve my academic skills, so now, I can say I have a complete graduation experience.
I would like to recommend this university for people who are looking for a great graduation and a new experience in a country that has a totally different culture."
Bárbara Quaiato Gomes (23)
Exchange student from Brazil
"Studying at UOD brought me a lot of growth. I was able to put into practice all the theoretical knowledge that I have learned during the classes, had contact with other courses like Production, besides having the opportunity to practice my English, make contacts, new friends and develop skills in different areas."
Thais Cardoso Valadão (24)
Exchange student from Brazil