Business Administration BA students have participated a study trip in Larnaca, Cyprus between the 20th-26th May in 2019.
The C.D.A. College is one of the Erasmus+ partner intitutions of the University of Dunaújváros in Cyprus. The members of the host institution welcomed the Hungarian delegation of students and professors, and organised a beautiful week with full programs for them. The eight students were accompanied by dr. László Balázs, Director of the Institute of Social Sciences and Dr. Andrea Keszi-Szeremlei, Head of the Department of Economics at UOD.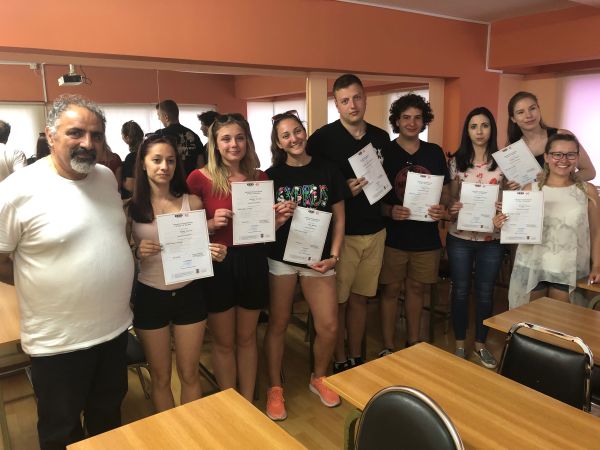 During their 6-days stay the students were given the opportunity to get an insight to the operation of the Business Administration course of the C.D.A. College, and they could participate in several interesting lessons such as: Social history of Cyprus, Team building training, Economy history of Cyprus, Intercultural training etc. The students also had the opportunity to visit the host institution's  units in Limassol and Nicosia. As the closing of the exciting week the group travelled to Ayia Napa, where the students could try programs like guided quad trip or cruising.
Students could return from this study trip enriched by useful experiences: they could get a glimpse in a foreign country's economy, history and higher education system. However the real and core benefits of such a training, like acquiring skills for teamwork and ability to listen and to adjust to each other, can be really exploited and applied when stepping out to the labour market.