The Session on Economics of the XXXIV. National Scientific Students' Associations Conference (OTDK) was held in Pécs between 11-13 April where Anita Páli, Attila Tőzsér and Dániel Veres represented the University of Dunaújváros.
 In the Production and Service Management, Logistics, Supply chain Management Section, Anita Páli and Dániel Veres, with their course work titled: "Development of an interactive quality management platform supporting the maintenance of mechatronic systems", eventually missed the podium, while Attila Tőzsér won the special prize of the Strategy and Knowledge Management Section with his work titled: "Lean and Agile process development methods combined with IT application service application opportunities".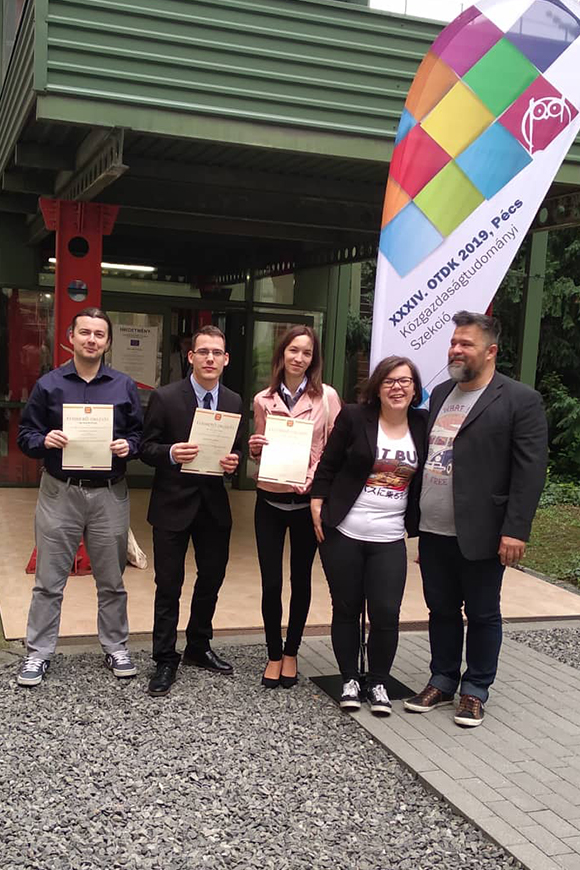 The students' consultants were: Péter Bajor (Institute of Engineering Sciences) and Csilla Fejes (Institute of Social Sciences)
Congratulations for the great performance!